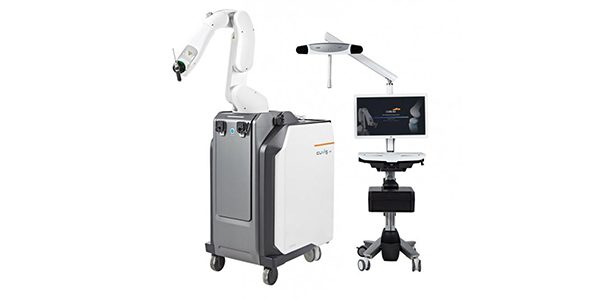 Curexo signed a contract with Meril Healthcare in India to sell at least 53 CUVIS-joint surgical robots by the end of 2025.
CUVIS-joint is designed to cut bone, allowing precise implant insertion. It enables patient-specific procedures based on CT images and is equipped with AI Auto Segmentation as well as a guide on choice of implant size and location to cut bones.
The company is pursuing an open platform solution compatible with a variety of implants in Korea and abroad.
"As India is also suffering from ongoing COVID-19 pandemic, we are planning to support sales activities of Meril Healthcare via online training for doctors and local workers in operations after the first export to India. Through this solution, we believe CUVIS-joint's instructions are easy to learn and many functions will help them," a CUREXO official said.
In addition, CUVIS-joint is preparing for CE Mark approval in Europe and FDA 510(k) clearance by 1H21. The company submitted the device for FDA 510(k) clearance for the CUVIS-spine robot last month.
https://www.orthoworld.com/curexo-gains-ce-mark-approval-for-cuvis-spine-robot/